If there's one family that is loved and reviled at the same time, it will be the Kardashians – the attention-seeking, top-dollar earning, pampered family who seemed to have the tiniest details of their private lives out in the open, 24/7. The women composed of Klhoe, Kourtney and Kim, and their mom-nager, Kris provided Americans and the whole world access not only to their homes, but also to the tiniest details of their privileged lives.
From whirlwind romances, out of wedlock pregnancies, quickie divorces—nothing is off-limits. At times, watching their show over cable channel is like watching a modern version of the Roman past-time where gladiators are being fed simultaneously to lions while battling for their miserable, dreary lives. You know someone is about to get hurt and it could get ugly, but hey – it still makes for good TV.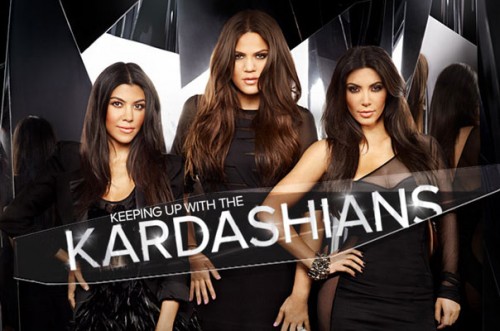 For more than six years, this family from Calabasas, California has made their surname a veritable branding juggernaut – from TV, to fashion, to commercial endorsements down to the most inanetie-ins which included spray tan and nail polish. They are everywhere. Their dominance on the reality TV market has earned the family $65 million in 2010 alone. Their influence in today's pop culture and in marketing brands is something to be reckoned with likewise. For example, Kim Kardashian is currently one of the most followed people on Twitter, with over 16 million Twitter followers  and earning top dollar for every product push (about $10,000) through her contract with in-stream advertiser Ad.ly. (SOURCE)
Like every top-dollar brand, the Kardashians have suffered serious blows to its image these past years, including a disastrous affiliation to a prepaid debit card with predatory hidden fees and yes, the infamous 72 day marriage between Kim and the New Jersey Nets basketball forward Kris Humpries. Negative publicity hounded the family incessantly these past two years, putting a serious dent on the credibility (their detractors will say that they have none to begin with) and longevity of the brand.
The family matriarch, Kris Jenner believes that negative publicity is still publicity. In the Kardashian universe, being talked about—whether in a good or a bad light—is ten thousand times much better than being ignored.
Like Kris Jenner, PR 101 has taught us that any publicity is good publicity—it brings much-needed market attention to the brand, inviting the curiosity of its intended market while stimulating brand awareness in the process. In short, it generates buzz and piques the attention of the public.
However, this may only be true to certain companies, belonging to specific categories and should not be taken as a general consensus.
[quote]Negative publicity is good publicity…or is it? [/quote]
To test this premise, researchers Alan T. Sorensen and Scott J. Rasmussen (from Stanford University) and Jonah Berger (from the Wharton School) conducted a study based on the data cross-matched from the New York Times Book Review. They found out that books from relatively unknown authors gets a significant push from their sales, by more than 45% from expected sales trajectory, after it has received negative reviews from literary critics. However, books from more established authors suffer from a drop in sales.

Ultimately, this highlights increased awareness: by introducing something to a broader public — even without the glowing recommendation—increases the chances that more members of the public will still want it. (SOURCE)
This is also true for small, unknown brands that stand nothing to lose and everything to gain by garnering a string buzz from its market. People will always be curious to try something out. And in the case of the Kardashians, negative publicity sustains the people's interest.
For big companies, negative publicity can spell disaster. Marketing experts have always warned about the potent combination of bad publicity plus social media. In the days when there was still no Facebook, Twitter, Tumblr and blogging sites, getting bad publicity is more manageable. You talk to people and ask your PR and Marketing experts to rectify the situation and go on a Crisis Communications mode. Or you can wait it out until the buzz has died out and people have moved on to the next big thing. That was always the tried and tested method.
That is, until the resurgence of social media and digital marketing, where issues and gripes can grow overnight. When fed with public opinion,  an incessant yet manageable buzz can become every publicist's worst nightmare.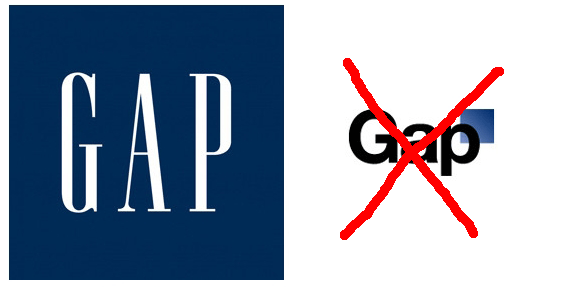 Remember when Gap tried to change its logo and the design and marketing community didn't like it? Gap was inundated with complaints and negative buzz online and off. Someone even made a Twitter account for the unpopular logo, another made a site that made fun of the unpopular design choice. In four days (and after the deluge of negative PR), Gap relented and announced that it will not change its logo after all.
In my opinion, it all boils down to how good the company can manage its buzz. Truth is, people really do have short memories and we tend to move forward to the next "best" or "it" thing as soon as the current buzz has started to bore us.
For large companies, bad publicity tests their mettle and the cohesiveness of their brand. It allows them to become more responsive and introspective of their branding and publicity strategies.
The problem with bad publicity in today's modern times is that bad write-ups and the negative criticism tend to stick around longer, especially in the internet where everything in searchable in just a few clicks. Your company does not have to be vulnerable to public opinion.  Guess what, you can actually fight back and regain your good reputation amidst negative publicity.
First, have a good publicity plan in place, highlighting your company's potential and capability as a good corporate citizen. Explore the possibility of building good relationships with the media catering to your industry. Have a key message and always stick to it.
More importantly, you can also utilize the endless capabilities of the internet by investing in digital marketing where your brand gets the positive push. Combat negative publicity by ensuring that your company is associated with credible and respectable organizations and forums – on line and offline.
Yes, negative publicity is still publicity – it's up to you to ensure that you use this to advantage.