What's the most recent video you watched? Maybe a video of a cat being a cat? Or a video of a swearing politician whom you greatly disdain? Perhaps a sumptuous how-tos of Oreo cheesecake from Buzzfeed?
Gah. All of those videos made you stop for a few seconds, click on it, and watch it. Well, I mean, who on this sick earth won't, right? We are the Gen-C.
Oh well, that puts a lot of pressure on us, content creators and marketers.
Say goodbye to good ol' days when traditional marketing reigned supreme. Technology is continuously defining new generations for us and much to that a culture through the faces of those within the Generation C: The Connected Consumers. As how Google Think tags them, "a powerful new force in consumer culture. A term we use to describe people who care deeply about creation, curation, connection and community."
So, that's it, what now? Does that mean that revisiting your content consumption cycle for your content marketing strategy is not enough to accommodate for the Gen C-ers? Well, let's check these lessons out and internalize how it could affect our strategy, shall we?
Lesson #1:
Behold the mighty connected consumers. Gen C matters most for the next content you're crafting since (obviously) they are the ones who are likely to consume it. Be "Always On."
According to Statista, there are more than 3.17 billion people worldwide who can access the Internet, which leads you to a possibility that a half of that number is part of the Gen C. They're the ones who wake up and sleep with their smartphones, access and actively engage on social media platforms on a daily basis. We already know the part where you need to be everywhere digitally but for you to win the hearts of these consumers, content must be relevant and likely weaved into their interests.
Understanding and applying the "Always On" content strategy would really be helpful. Gen C would always notice it if there is something fresh coming from their favorite brands, it would establish a behavior on them wherein they will always wait for the next content you come up.
For an instance, GoPro remains one of the top-performing brand channels in YouTube with more than 3.8 million subscribers. To make their content strategy work, they've included various series and official selections on their channel. Like this one:
Video Courtesy of GoPro via Youtube
Lesson #2:
Gen C checks up on their communities for validation. Digging deeper on the people and communities they trust is key.
"A community was a physical location. Now with the Internet, you have communities that revolve around anything and everything."
In The Connected Consumer and the New Decision-Making Cycle by Brian Solis, he carefully explained that Gen C consumers value strangers and online authorities more than their family and friends when consuming content online. In a larger scale, it is integral to understand their interests and patterns.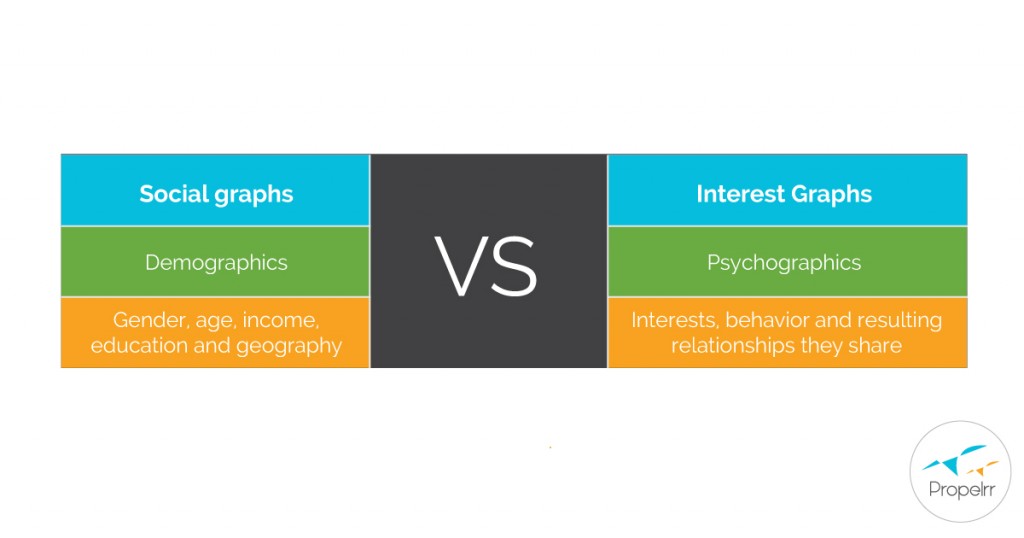 Almost 55% of this generation are connected to 100 or more people through their social media accounts. Gen C gains their sense of empowerment through the online communities surrounding them. It's like a domino effect; through technology, each one of them determines what's not to like and what's to praise. The tactic here is to be everywhere they are and by that we mean social media, blogs and forums. Gone are the days when business was as usual as being on print—newspapers and magazines. These days, your goal is to be with your consumers when they wake up and be with them before they sleep (or even in their dreams). 
When crafting a content, it is essential to understand the target audience's  common interests, behaviour, the people they admire and follow. Dig on the type of influencers that hits them on the right spot rather than wasting time getting facts about their demographics.
Strive for online communities' domination. Participating in Gen C's communities is HUGE. This is because most of the Gen Cs rely on recommendations and approvals coming from online communities. Take note that the Gen C  gathers information through activities and experiences dealt by their beloved influencers.
Talking about learning your way through the "influencer marketing" world, let's take this as a brilliant example: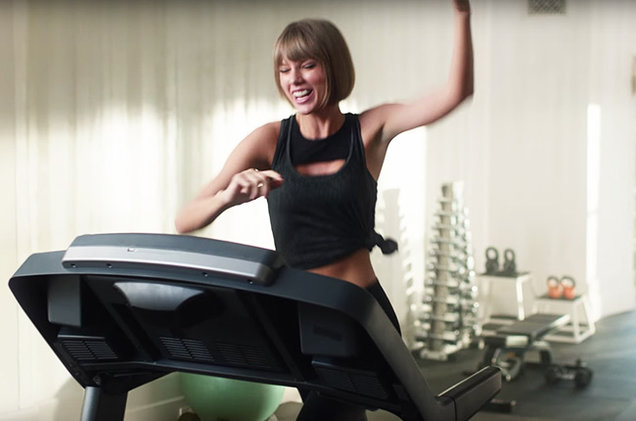 Taylor Swift's unforgettable Apple Music ad.
Larry Jackson, head of content for Apple Music explained that it was a smart move to partner with Taylor Swift who has 73 million followers on Instagram. A content that not only ruled on popular social media platforms such as Facebook, Instagram and Twitter but also garnered iTunes sales for Drake's song, "Jumpman."
Apple Music used the tagline "Distractingly Good" showing Swift battling it out with the treadmill, completely singing her heart out on Drake's song then falls off. On its first four days, the video has already garnered 10 million views on Youtube alone — making it one of the most watched commercials in the Internet era (WOW!). Flashback to June 2015 when Taylor Swift sent her sentiments to Apple for not paying musicians for streaming their songs online. Who knew that after that rift, the pop singer and Apple would be reigning the Internet Ad today. Well played, Apple, well played. Aside from the fact that this ad sent Drake's iTunes sales to a skyrocketing 431 percent, the curated #gymflow playlist was also a hit on Apple Music.
This goes to show that choosing the right influencer for your brand is not just hitting two birds with one stone, it could help in tons of ways. Remember, the way to a Gen C's heart is through online communities. Diving into influential marketing—finding valuable social influencers backed with out-of-this-world campaigns is deemed imperative.
Lesson #3:
Develop a persona who could relate to them.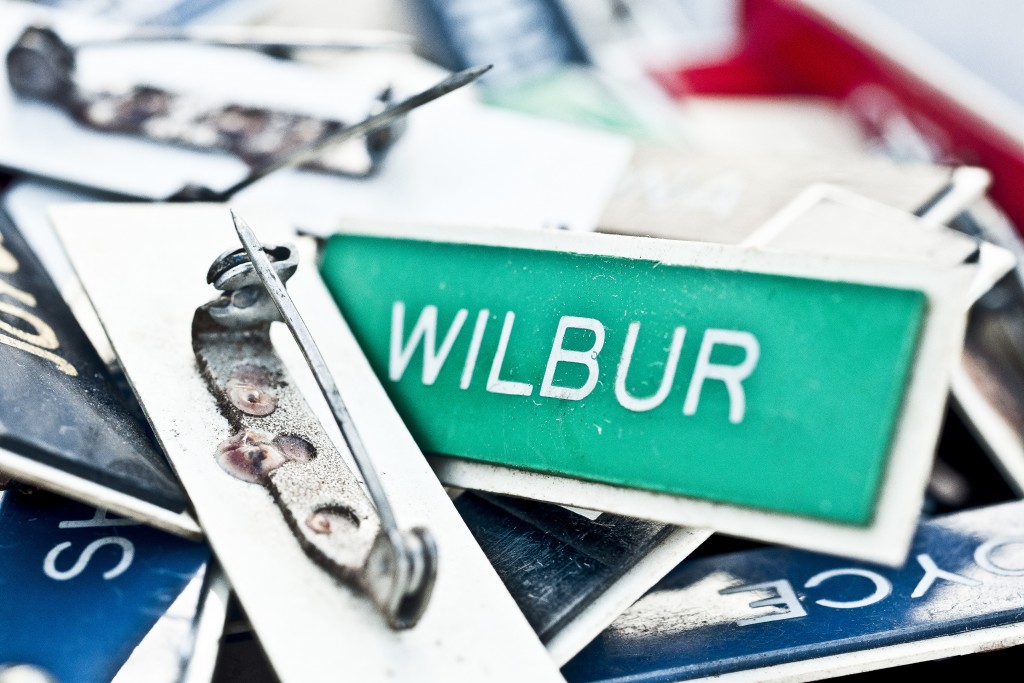 By the power vested in you and your analytics prowess, develop a persona you can use to engage with your target consumer. Remember, Gen C are always everywhere, they expect answers to questions they put online fast and reliable. Put your personas on social media, forums and blogs.
Develop personas in a perspective of who your ideal audience for your content are. And what better way to start developing personas than through creating someone just like from the Gen C.
Be sure to be equipped with answers to questions right when they need it. The Connected Generation taking time to ask about a product or a service is a prized moment, this just means they're giving you more than a seven-second attention. Strike while the Gen C iron is hot.
Let us not forget how persona development has greatly impacted one of the Philippines'  telecom giant, Globe Telecom way back in 2013. To improve customer service, Globe started to widen their community management by providing all-day support to their consumers via Twitter. Much to their surprise, it hit major setback as an imposter faked a Twitter account similar-looking to the then Globe community manager's account, @PeejofGlobe.
The fake account vehemently conversed with Globe customers via Twitter giving them bad comments about the brand and worst, talking more about their competitors.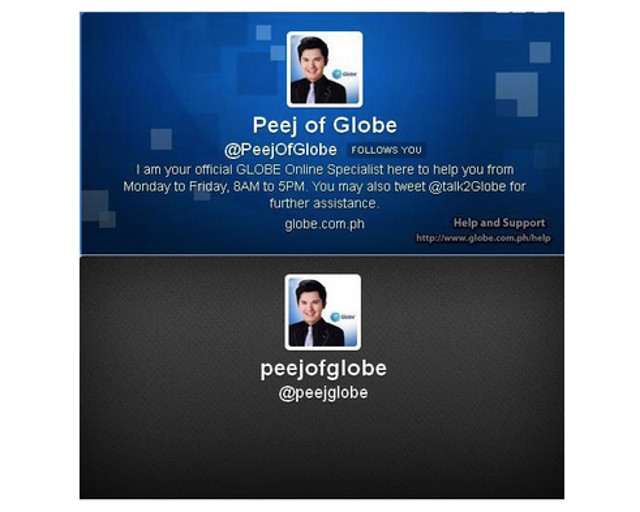 The lesson here folks: carefully craft your persona. Build personas that are as unique as an actual human being could be. Treat them as your own personal clone. Tough to duplicate.
Lesson #4:
Remember what C stands for: Connection, Community, Creation and Curation. Emphasize Creation on this one. Gen C is a pool of creative earthlings wanting to put their hands on any brands they want to.
It makes them more interested to engage with your brand when you have them participate on it. Give some love on user-generated campaigns, this has been tried and tested by many brands these days. You might also be fearing that this would mess up your SEO, but fear not. Trust me, it won't. In fact, Google appreciates it when there are tons of content all over the Internet that are made organically. Also, remember that Gen C cares much about how their online communities give insights and reviews about a business or a product. Initiating a user-generated campaign is like asking everyone to market your brand for you.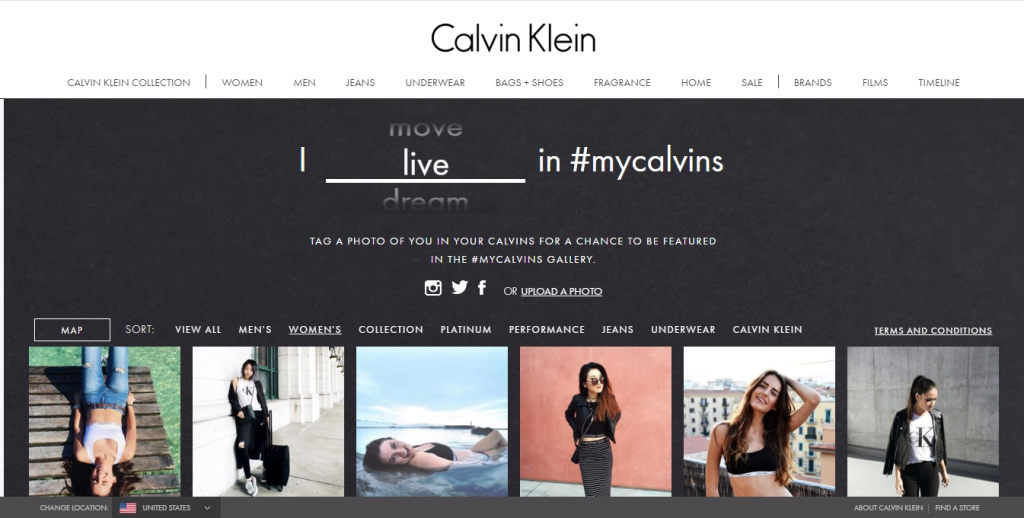 How about we unpack Calvin Klein's wildly successful #MyCalvins campaign. With more than 179,000 photos on Instagram with the #MyCalvins tag, Calvin Klein definitely won the user-generated content battle on social media. People from all over the world were encouraged to flaunt their very own #MyCalvins. Backing up your brand with the top social influencers may be great but for young people, nothing beats authentic posts of their friends with the clothing line on them. For Gen C to lay eyes on your content, you have to include them in the process, better yet, let them do the work for you.
Lesson #5:
They master the art of curation, darling. Make every content you make a piece of art.
In an article by Adweek, SAV Studios says that brands should be looking upon the idea of having a content studios of record. You need keep up with how Facebook, Instagram, YouTube and Snapchat are all working. But how would it even be possible to share stories on all those platforms in fast and timely manner?
Video courtesy of Buzzfeed via Youtube
Who among you have rushed to your mothers, begging them to imitate this recipe right after watching it? Or spent almost three hours watching these videos non-stop? Who in the world can resist watching Tasty videos, anyway? These right here are unlimited numbers of masterpiece to choose from. Build content that makes your Gen C audience crave for more, make something that will make them cry, laugh or do egg rolls for.
One of the lessons we could learn from Gen C is to treat every content as a work of art, a masterpiece. Is the content marketing strategy you're currently using worthy for your target audience to gaze upon in a museum? If not, you're doomed.
Lesson #6:
The battlefield is evolving in a fast pace. Keep up!
"Stick with the Status Quo" (err..***vomits***)
Forget about that High School Musical song cause the world is completely embracing diversity in all forms. Let's take Listerine's brave transition to becoming a lifestyle brand as a reference. Imagine: a mouthwash boldly moving to be a lifestyle brand. Who knew?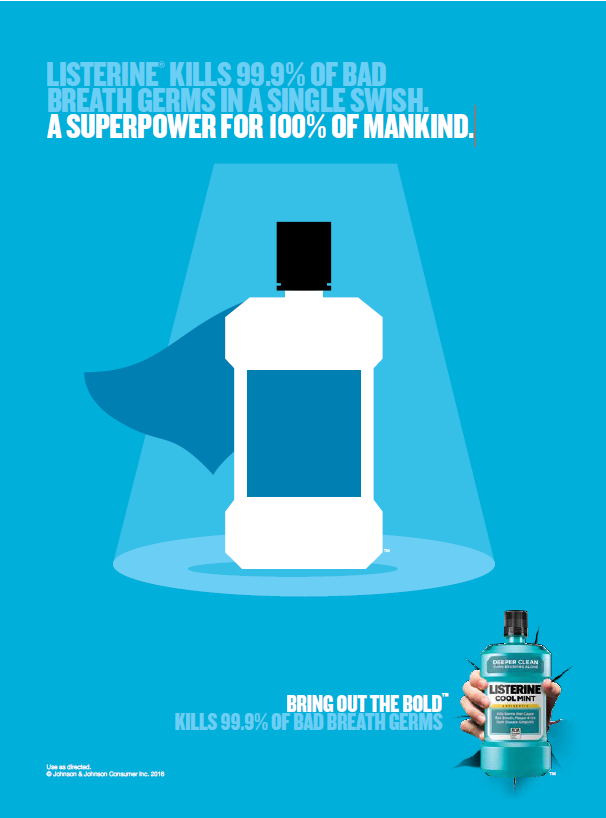 Johnson & Johnson's Listerine has just launched its global campaign, "Bring Out the Bold" in more than 80 countries last April 4. It is a part of  what they call a Spotlight process wherein J&J dives into their brand's consumers, their characteristics and purpose.
The brand purpose is aimed to last for the next 30 years, making the "Bring Out the Bold" campaign running for roughly a decade. The campaign team were expecting to prepare at least 150 contents for this in three months, both for digital and TV. That's content marketing strategy : Doomsday Prepper Edition right there.
Content is your brand, making your product only a second priority. In order for you to build a robust content marketing strategy, the ability to go diverse and be courageous enough to battle with a such diverse and competitive scene is imperative.
Prove your worth and remember this,
"The future of content marketing is in your hands." – David Hahn, LinkedIn
Are you part of the Gen C?
Leave a comment and tell us what you have in mind!