A lot of people say "Visual content is king". But what exactly is visual content? Basically, visual content is anything that delivers a message or valuable information in the form of pictures, videos, and illustrations.
Humans have been using visuals to communicate even from more than a thousand years before. Nowadays, visuals have come a long way from being cave paintings to becoming mechanically printed or digital images. But one fact remains, visual is vital to our everyday lives.
Why? For one simple reason, people are visual learners. Our brains consume visual content as quickly as possible. 90% of the information sent to our brains is visual and we process visuals 60,000 times faster than text.
Importance of visual content in social media
Today, social media plays a big role in the current digital marketing world. According to Statista, the number of worldwide social media users will reach 2.95 billion or around one-thirds of the world's total population. With the rise of social media, more and more marketers use it for their brands and businesses. This makes capturing the audience' attention harder. For this reason, from being an option or an add-on to social media marketing strategies, crafting eye-catching visual has become a must-have for social media marketers.
What makes visual content "better"?
Before we get into the how, let's first go into the what. What qualities make visual content "better?" Better visual content tells a story and reaches the audience at a deeper level that is harder for text content to reach. As the famous saying goes, "A photo is worth a thousand words" and the same should go with your visual content. Weather it makes your audience laugh or cry, it should be able to connect to your audience.
In his book "Designing for Emotion," Aaron Walter explained that emotion creates "an experience for users that makes them feel like there's a person, not a machine, at the other end of the connection." This would result to a stronger relationship with your audience and will result in higher engagement for your content.
You may already have the eye for or the skill to make visually-appealing graphics, but stepping it up to drive your brand's growth is another story. So how do you make sure that your visual content falls into the "better" category instead of going to the mounting pile of usual, ordinary content?
Here are some practices that I have learned throughout my experience being a visual person in the digital marketing space.
Be consistent with your brand
First, make sure your visual content is in line with your brand. You can start with determining your brand's defining element, may it be colors, fonts, and style of imagery. One great example for this is how Poten-Cee Gummies uses the color orange across its social media pages.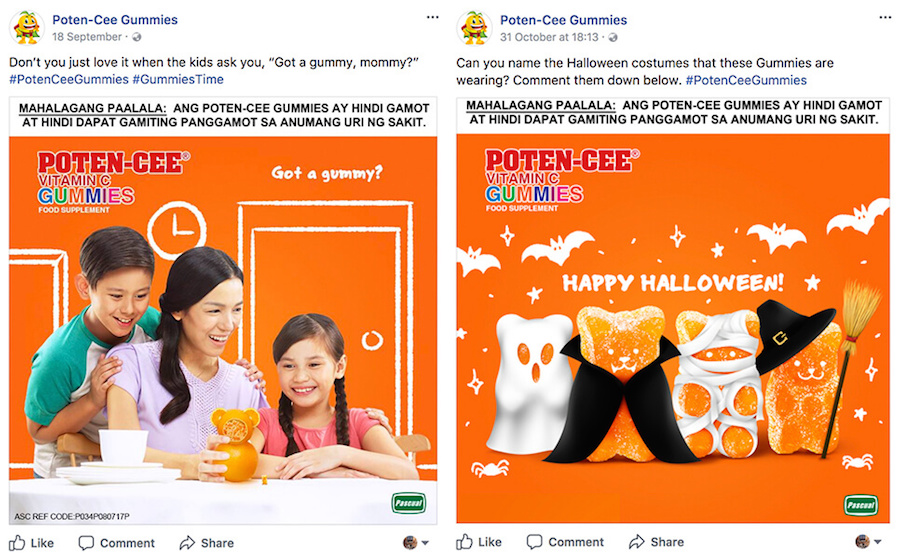 The consistent usage of certain elements like the color orange and sketchy illustrations made for a pleasing display of imagery when viewed in sequence. This tactic could also lead a brand's target audience to recognize the brand when they see these elements because of the association that formed in their mind.
Another thing is to make sure that the overall feel of your visuals evoke the same emotions and core of the brand. Take a look at Alta Vista de Boracay's social media pages. Alta Vista has always been about travel, adventure, and finding peace and serenity in a vacation like no other. Scrolling across their social media feed, whether you are someone in dire need of a break or someone who just loves hitting the beach for the sake of Instagram posts, you just couldn't help but crave for that "worry-free" escape the brand promises.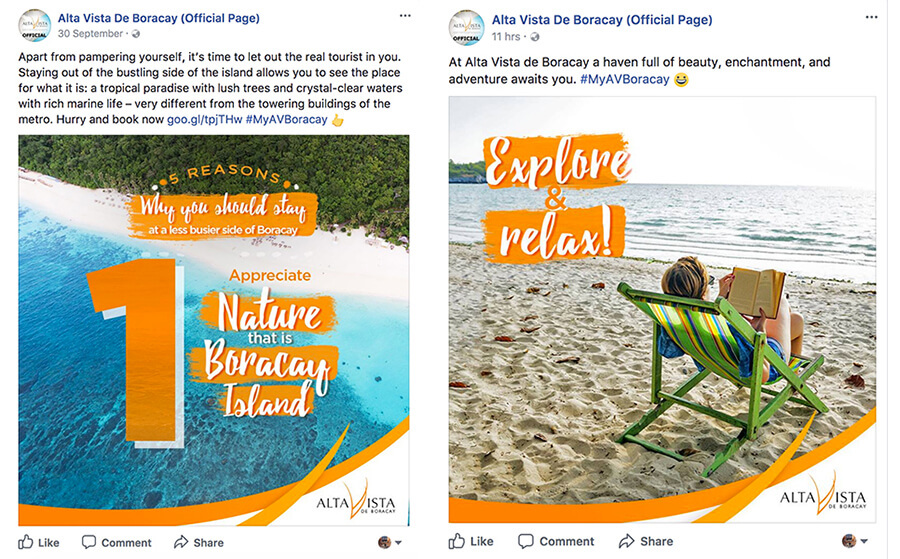 Follow the rules, then use it to your advantage
Most social media sites have their standards when it comes to visual content. Take Twitter's inline images for instance. The default viewable portion of an inline image is 440 pixels wide by 220 pixels tall. Images outside this 2:1 ratio will risk getting cropped at inopportune places.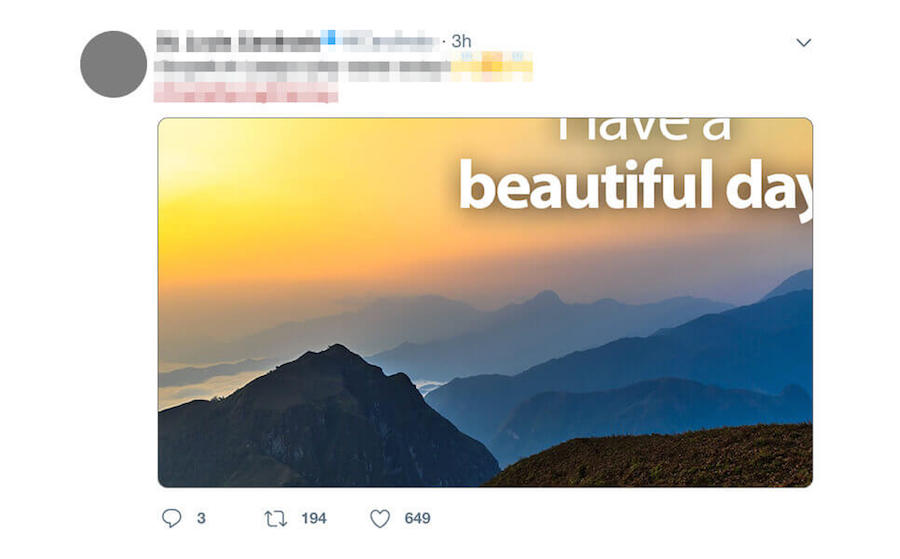 These rules make sure that your visual content delivers the message across at first glance, and can be viewed across different devices. Make sure you follow these standards for better viewability and audience consumption.
However, these rules shouldn't be seen as limitations. As a matter of fact, it can be an opportunity for you to create visual content that stands out. An example of this is the recent trend on Facebook where you have to tap/click on the photo to reveal a seemingly complete image with an entirely new/enhanced meaning. This makes your content more engaging and may lead to more likes and shares.
A social media post from Revite showing a sample of "tap-to-reveal" content.
Photo from Revite's Facebook Page.
Create engaging content
Visuals are there to help your audience understand your content better. Make sure you create visuals that are relevant and seamlessly connected to your caption and helps it more understandable for your audience.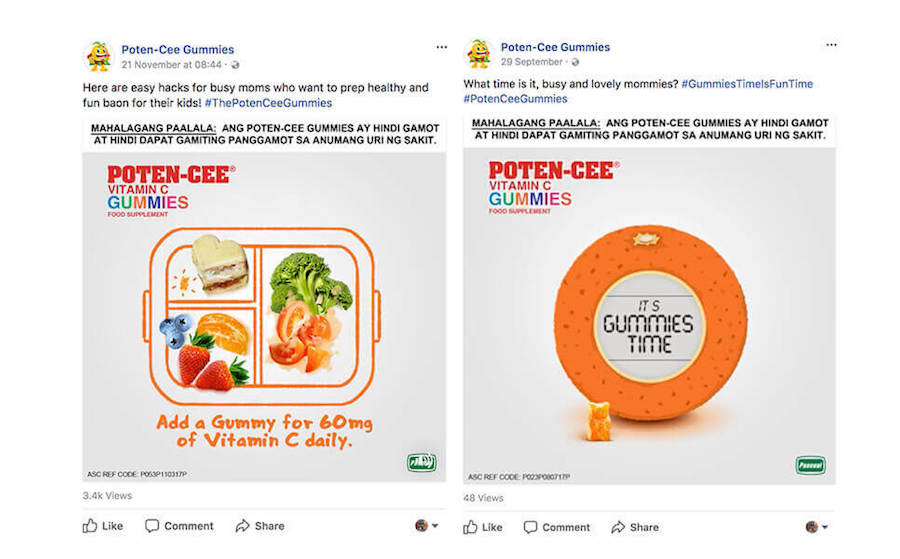 Here's some examples from Poten-Cee Gummies' social media pages. Even with one-liners and simple pictures, you can see that both the captions and the visuals complement and support each other and make the post/tweet work and serve its purpose.
Allow your audience to help you with your content
When it comes to building the trust of your audience and developing brand identity, nothing beats real stories from real people who have consumed your product/service. According to a recent study by Olapic, 53% of millennials say user-generated content influences their product purchases. By leveraging on user-generated content, you get more credibility and extended reach because of the feeling of authenticity it creates.
One brand that does this greatly is BMW. By using the hashtag #BMWRepost, BMW was able to encourage their proud and loyal customers to humbly brag about their sexy vehicles.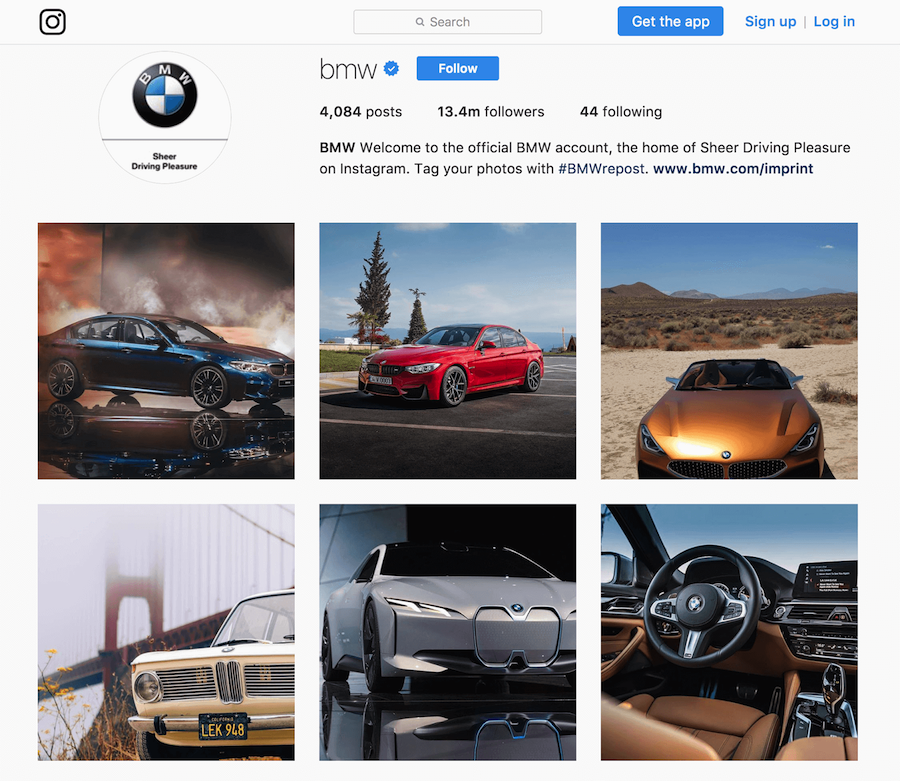 Letting your customers share about their experience helps suggest customer satisfaction and makes others want your product.
Let data drive your visual content
In Propelrr, we've always been data driven. Data could give you more insights than what you might imagine to help you create highly engaging and shareable visual content. Data could help you make decisions like what type of visual is more effective. Is it a video, a still image or a link?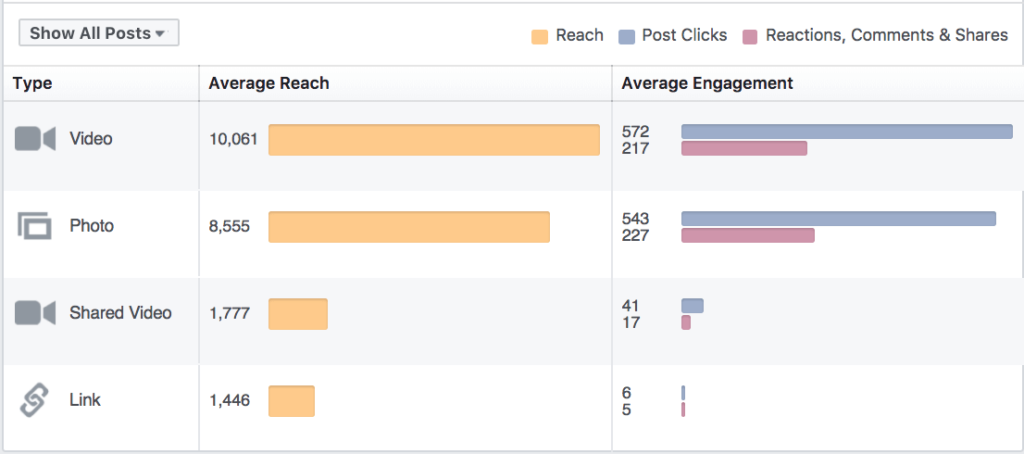 For this example, we can clearly see that videos and photos are the type of posts with the most engagement and reach.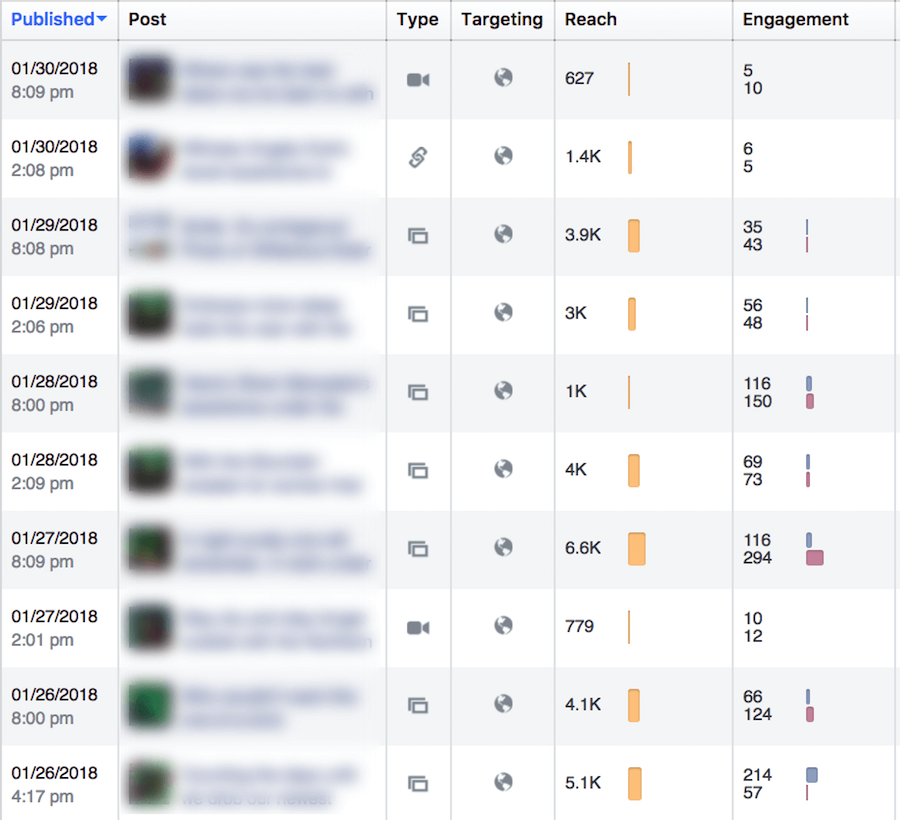 You could also see what post performed best. With this information, you'll know what topics your audience is more interested in.
Aside from helping you on your content decisions, your data can give you a grasp of who your audience is and what topic they like most. By constantly churning out visual content fueled by meaningful data, you are sure to hit your strategic goals.
And that's it! Just keep these tips in mind and your audience will keep coming back to get a glimpse of your visual content.